Since technology has conquered all the aspects of the industry, the B2B world has also evolved for good. There are a plethora of B2B e-commerce portals available today, and it has become imperative to get connected with the right one in order to have the maximum benefits. You can easily register yourself on a B2B website by filling up the mandatory form and enjoy their massive buyers' and supplier's data. China is known as the primary hub for online e-commerce markets with the US and Hong Kong trailing behind.
The concept of an online marketplace was first adopted by B2C (business to consumers) and for a long time, businesses assume that this model can only work for the consumer industry until B2B platforms emerged.
Now, with the help of top foreign trade platforms, wholesale traders can buy, sell, and transfer payments safely.
Here I have made a list of the top B2B portals in the world that will surely help you strengthen your business worldwide.
Top B2B Websites of 2021
Alibaba Group is a Chinese-owned company based in Hangzhou; its prime focus is on e-commerce, including business to business operations and retail. It also offers online payment options and cloud data storage services. Right now, Alibaba is listed on Hong Kong Stock Exchange and can safely be pronounced as the biggest B2B online portal. It has a group of companies associated with it like AliExpress, Juhuasuan, Alimama, etc. Alibaba does not only have Chinese suppliers or buyers, but traders worldwide are turning towards it for better business opportunities.
This platform is registered as the most trusted online trading platform for B2B business operations; its practical knowledge and unfaltering dedication have devised a solid foundation to provide unconventional and revolutionary solutions. Securing the position on the top of the cross-border trading charts, it operates in two leading languages, English and Chinese.
Amazon is another well-known and well-celebrated colossus B2B entity. Amazon is another amazing e-commerce website. One of the biggest and popular online trading platform that supports B2B wholesale operations. Here you cannot just buy different goods, but you also get the chance to sell products to the buyers. Amazon, also known as a retail titan, is the most used website of the United Kingdom. If you are a regular Amazon user, you will find various good discounted deals.
Amazon is well versed in offering a stupendous range of products belonging to a diverse range of industries. Growing with the age of digitalization, it brought a series of constructive changes to refine further and improve its operations. Amazon being one of the most secure platforms with safe payment options, is without a doubt the most successful B2B platform.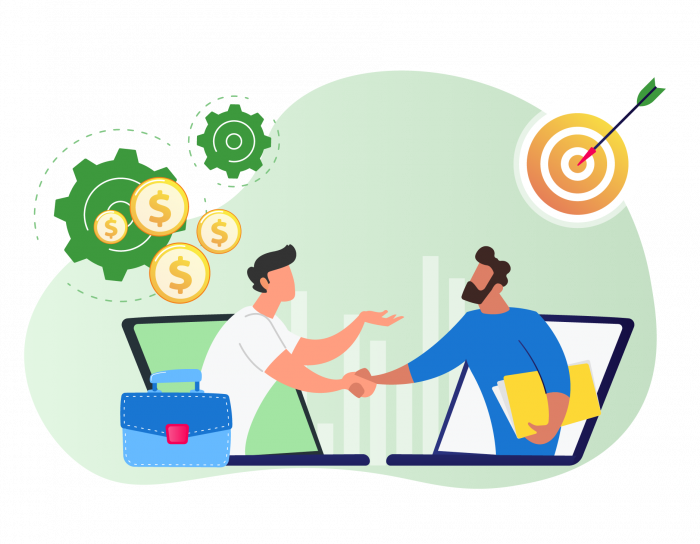 TradeWheel.com is undoubtedly a great online shopping platform. A comprehensive online corporate trading platform where you can get all the variety. The site deals with more than 47 categories and has millions of products registered. It is one of the most popular and fastest-growing online trading websites that is best to find the ideal deals from across the globe. With TradeWheel, you can find buyers, suppliers, and wholesalers in India easily. Moreover, it offers the suppliers a stage to sell their products at affordable rates.
It has been crowned as the fastest growing online marketplace where millions and millions of suppliers, importers, vendors, manufacturers, buyers, and distributors are registered. Every day these businesses get the chance to expand their horizon and get firsthand information about all the contemporary products and services of the global market.
TradeWheel takes pride in hosting more than 7 million customers, and every day hundreds of new businesses are registering themselves here. The rapidly growing popularity and ideal business solutions make Tradewheel a strong competitor for all the well-developed B2B sites. There is a vast number of success stories associated with this platform floating around, adding up to its credibility.
DHgate is most another one of the popular trading websites in Asia. A Chinese-based online trading forum that is working to connect buyers and suppliers. From clothes to electronics, they have a vast variety of products with a pretty consistent quality record. The website, despite being a Chinese trading platform, supports the English language.
Their headquarters are situated in Beijing, China. With multiple operational units in the USA, Philippines, UAE, and India. Another unique thing about DHgate is that a woman, Diane Wang, founded it. The company claims to have over 1.2 million Chinese suppliers.
A considerable number of suppliers are available on the platform that are selling products with legitimate certificates such as CE, RoHS, and FCC certificates. The best way to avoid striking a deal with any illegal supplier is to find products with authorized certificates. There are a few products like toys, baby products, vehicles, electronics, etc. that are not following western standards, and such products are advised not to be purchased by people living in Europe or the United States.
It is an American online marketplace based in San Jose, California. It has framed a trustworthy name for itself among B2B traders. eBay does not require any introduction; anybody involved in business to business operations must have at least at some point heard of it. It is a chart-topping website that operates in 24 countries that includes Belgium, Italy, Austria, Canada, and the U.S. Taking into consideration its excellent services paired with ideal features, it has been successful in assembling 117 million active buyers on its platform.
eBay is the ideal source to facilitate business to business operations and further enhance the standards of customer support by providing to their every need. It has an advanced interface integrated with contemporary technology. eBay was primarily an online auction website at the time of its inception, but with the time, they evolved and incorporated instant "Buy It Now" features to accommodate its rapidly building client base further.
Under normal circumstances, it allows the users to buy free of charge, but for sellers, there is a limited number of slots available to list their products for free; suppliers are charged after the complimentary slots allotted to them are occupied. eBay always wins with its exceptional supply and demand management. It is considered to be heaven for all collectors and businesses that deal with exclusive products like postcards, vintage advertising signs, famous articles by celebrities, and anything accompanying distinctive appeal with them.
It is one of the most famous online marketplace designated for goods that have been manufactured in China precisely. Established in the year 1996, it has secured the position of one of the world's most popular and significant Chinese online B2B Platforms. The prime focus behind its development was to provide safe, easily accessible, and secure online trading solutions for all the small and huge Chinese enterprises. It aims to encourage and enhance Chinese trade throughout the globe.
Historically the platform, Made in China, was challenged by the US media campaigns that reported against its credibility, which pretty much negatively impacted its global reputation, but just like DHgate, with the passage of time through ceaseless efforts and an extensive network of highly recommended distributors, it was able to wash away all the false claims and came out stronger than before.
Bearing in mind the rapidly developing manufacturing industry of China has made it possible for "Made-in-China" to become one of the most recognizable labels in the world today. The winning stroke for this platform is dedicated to their moderate pricing and par excellence inquiry system. It utilizes a one-on-one delivery approach; whenever foreign buyers send inquiries against any relevant product, the inquiry mail is directly pushed towards the sellers.
One of the pioneer vertical platforming cosmetic industries. Beautetrade is a niche dedicated online trade website that only facilitates the wholesale buying and selling of bulk cosmetic and personal care items. With a massive industry experience and excellent online presence, it is a go-to website for everyone who aims to find top-quality makeup and personal care products at affordable rates.
The website offers a vast directory of cosmetic products from all parts of the world. It has some of the best brands available. There is a wide variety of products with their descriptions to develop clear product understanding. One can expect to find Korean cosmetics, Japanese cosmetics, organic cosmetics, and much more on this platform.
Quill Corporation is one of the famous and well-known American corporations that was founded in 1956. This pioneer office supply retailer has headquarters in Lincolnshire, Illinois. Currently, the company is successfully offering services to more than one million small and mid-sized U.S. businesses. With a history of offering reliable services, it is rapidly gaining recognition in the U.S. and across the world as well.
Quill claims to be the trusted partner who always has the back of its customers. This is why the company strives to provide the best possible services. Owned by Staples, Quill is the largest office product supplier, purposefully created for B2B e-commerce.
The best part about this website is that it provides a 100% satisfaction guarantee, meaning it will do whatever it takes to get the job done as per the client. So you can get maximum return on your investment.
Etsy is also a respected online marketplace that global customers appreciate. It is well-received in the B2B marketplace for its incredible and farfetched B2B e-commerce services. Etsy owns a rich range of exclusive and creative goods that are attracting millions and millions of international customers. This platform offers everything from vintage treasure to handcrafted items and much more.
It was developed with the vision to empower small brands worldwide to sell their top-grade products globally. This platform not only caters to the requirements of the buyers but also allows sellers to grab and attract leads for their businesses. It is furnishing a progressive platform to grab the attention of prospective buyers. This website is accredited as the perfect gateway to enjoy fun-filled shopping.
Joor:
Joor is New York-based online platform with 8,600 brands that was founded in 2010. It is one of the most progressive online platforms committed to transforming the e-commerce industry. It has more than 140 employees. To make the wholesale business operations smooth and transparent, Joor continuously offers easy online buying solutions.
The company has its operational offices in New York City, Philadelphia, London, Los Angeles, Milan, Madrid, Melbourne, and Paris. Joor has been successful in raising $20.5 million since 2010 for venture funding. With more than 12,500 brands from across 144 countries, joor is known as the world's largest wholesale platform for fashion, beauty, and home.